Beautiful Green Color Dark Grey Color Granite Like Ice Veins Polished. This stone is suitable for exterior - interior wall and floor application, countertop, pool, fountains, slab, floor tile and other design project.
We offer a range of granite selections which will meet your expectations for: 1) look - unique decorative value from tile to tile; random patterns and earthy colors that make an impression; 2) versatility in natural stone - used in residential kitchens, as well as commercial hallways and foyers; 3) durability - impact, heat resistance and abrasion resistance for material you can trust; 4) strength - Structural benefits to a property as a whole, thaks to extreme stability and rigidity.
Our granite represent a wide variety of choices which expand your design possibilities. We offer granite in black, brown, gray, green and more colors that suit a multitude of settings.
Welcome to inquiry the natural dark grey granite slab, we have the professional team and we will provide a good price for you.
The factory owner with more than 12 years in stone filed. Timely delivery makes you meet your good as expected.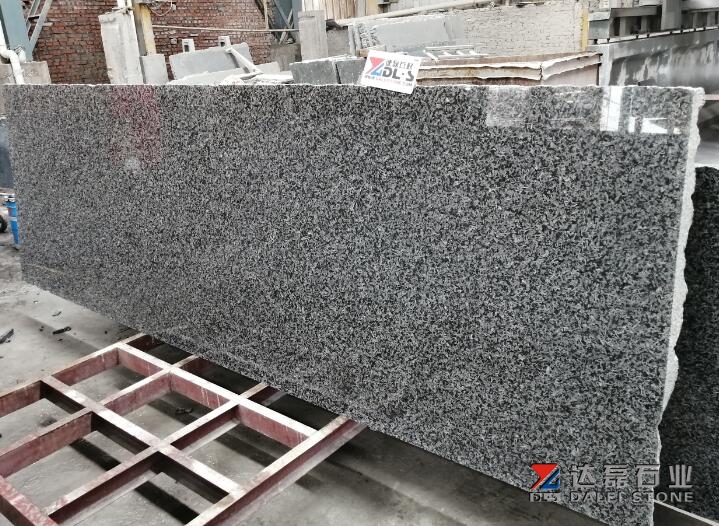 Beautiful Green Color Dark Grey Color Granite Like Ice Veins Polished